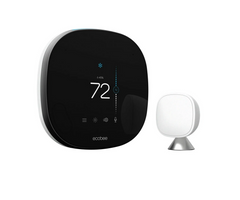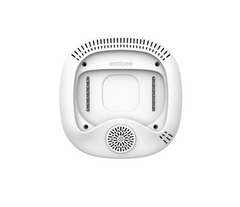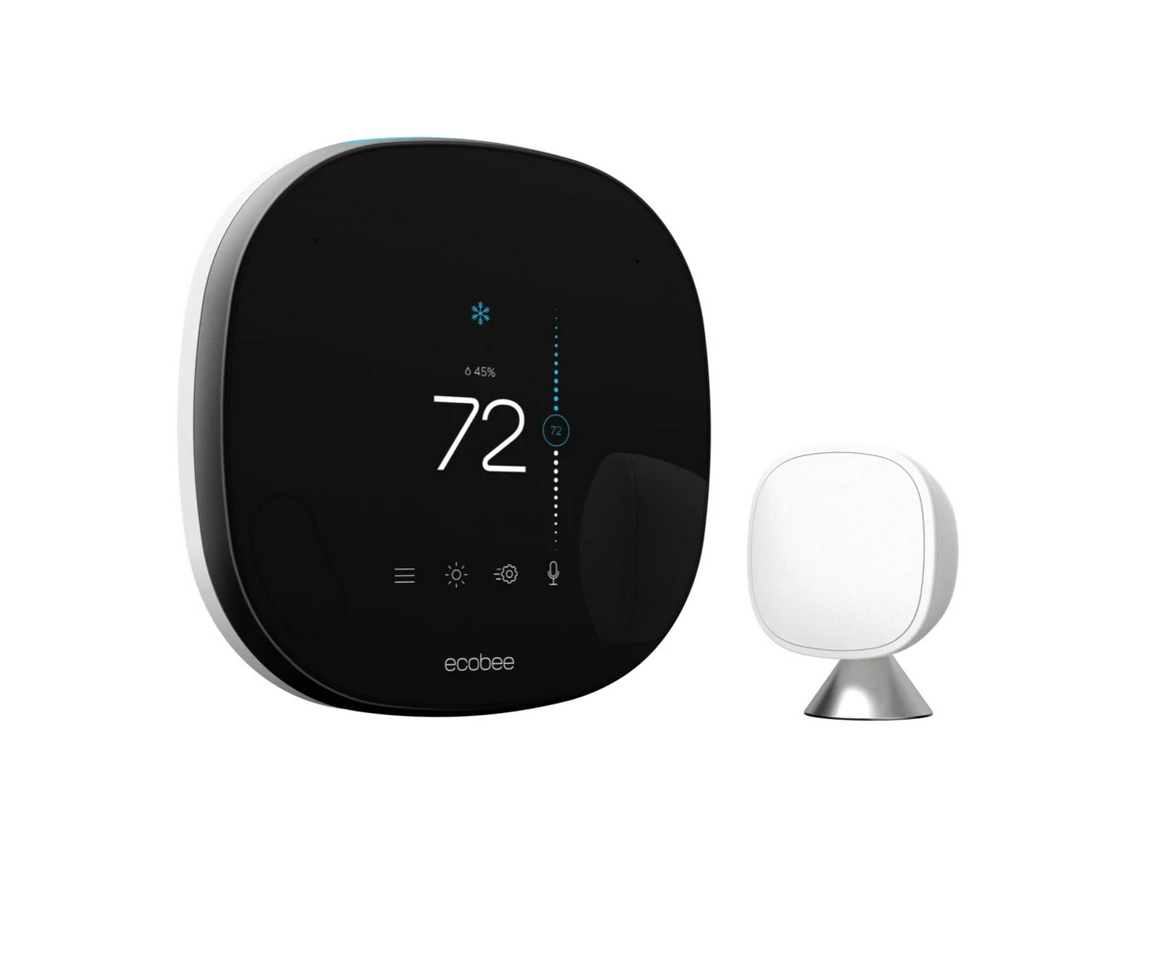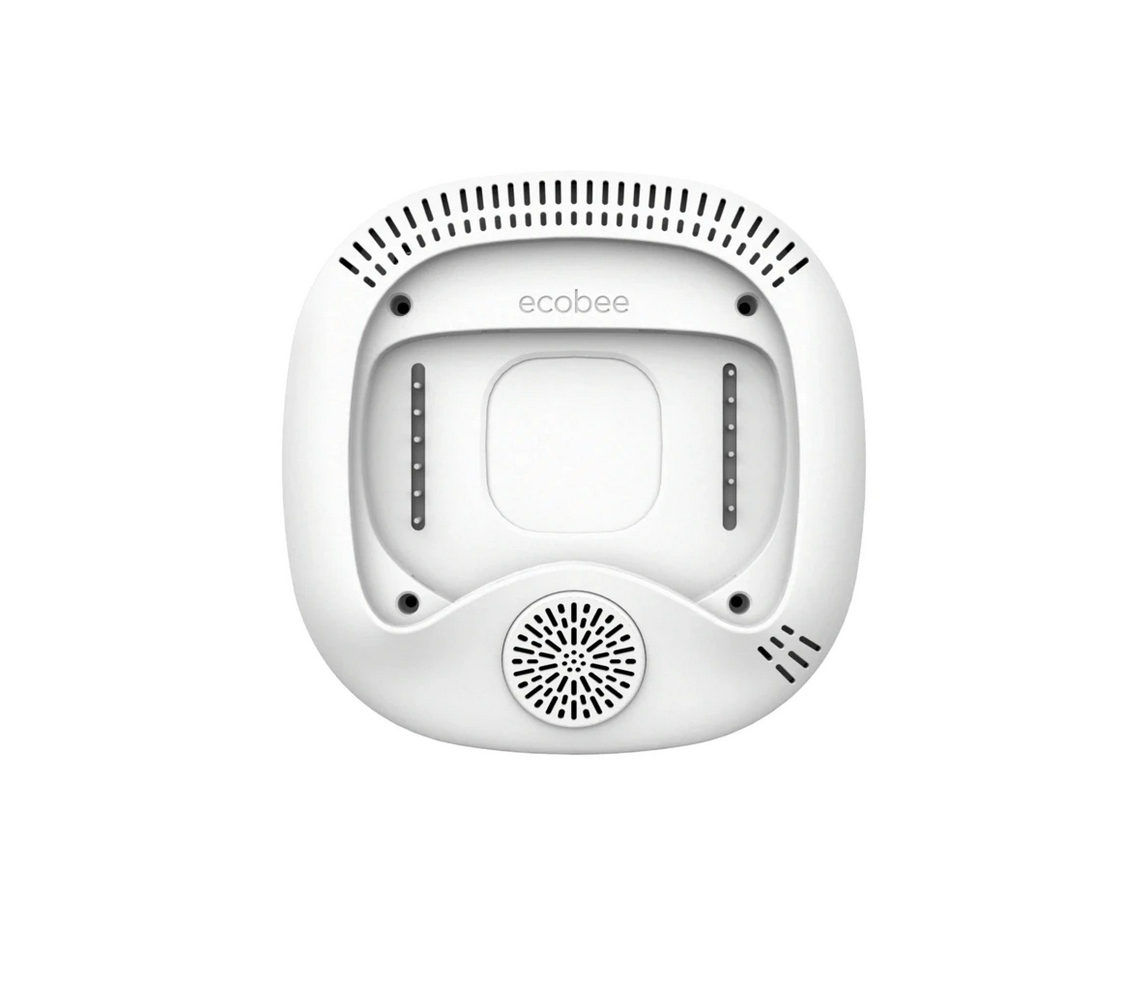 ecobee SmartThermostat with Voice Control
Out of stock
Learns and adapts to your schedule and delivers comfort where it counts with included SmartSensor.
Get whole home comfort while saving energy
Experience enhanced comfort, increased savings, and advanced control with SmartThermostat with voice control and included SmartSensor.
Save 23%* on annual energy costs
ENERGY STAR® certified
Control from anywhere on iOS and Android
SmartSensor included in the box
Alexa Built-in
Adapts to your schedule with eco+
Works in harmony with leading smart home ecosystems including Apple HomeKit.

Comfort that adapts.
SmartSensor manages hot or cold spots and works with eco+ Schedule Assistant to harmonize your thermostat's schedule and your routine.

Made for energy savings.
Save up to 23%* annually on your heating and cooling costs. eco+ adjusts for indoor humidity, time-of-use energy prices, and local demand for even more savings.

Control with your voice.
Turn the heat down, call or message your family, look up a recipe, and control other devices in your home, all with your voice.
SmartSensor included for enhanced comfort.
Keep important rooms comfortable when you're home and save energy when you're away. Place sensors anywhere for comfort everywhere and to help manage hot or cold spots.

Occupancy detection for comfort where you are.

Prioritizes comfort in important rooms.
Helps balance your home's temperature.
eco+ makes saving energy automatic.
Unlock energy savings on heating and cooling and enhanced comfort with eco+, a free software upgrade for ecobee thermostats.
Reduces strain on the electricity grid.¹

Automatically heats or cools when electricity is cheaper and cleaner.¹
Adjusts for Comfort in high and low humidity.
Learns your routine and recommends changes to your thermostat schedule.
Explore the possibilities with Alexa Built-in.
SmartThermostat with voice control comes with Alexa Built-in and a reengineered speaker for rich sound.
Make calls and message friends.

Listen to your favorite Spotify playlists and podcasts.
Connect to a smart speaker with Bluetooth.
Control other Alexa-enabled devices with your voice.