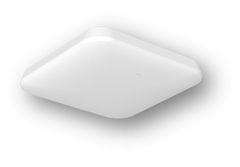 Niveo High-Power Wireless Access Point
Out of stock
The Niveo NRS-AP10 is an 802.11ac 750Mbps Dual-Radio Ultra Wide Range Ceiling Wireless Access Point is a rock-solid and affordable option for residential and light commercial applications.  The high gain 5dBi antenna will cover areas for up to 4 times the coverage of conventional APs.  It is specifically designed to be automatically controlled and powered by the NRS-RC1 Smart Router.  
Seamless Roaming
Managed by the smart router users will experience seamlessly switching between each AP (Access Point) and keep a high-speed Internet connection as they move from room to room, upstairs, or downstairs. 
Full Management by Smart Router
The NRS-AP10 can be automatically controlled and powered by the NRS-RC1 Smart Router, creating full WiFi coverage, that is centrally managed and controlled by the router/controller. Easy remote management can be done using the Niveo Smartlink© cloud server.
Easy Setup
The NRS-AP10 in combination with the NRS-RC1 router requires zero configuration in large quantity installations. Without the NRS-RC1, the easy to understand GUI will allow any installer to do a fast and secure setup.
Conveniently powered by PoE
The NRS-AP10 can be conveniently powered by IEEE 802.3af PoE, so no additional cabling is required, simply by connecting to the NRS-RC1 smart router or NRS5FE switch. An optional DC adapter is available.
The NRS-AP10 is based on SNMP/CAPWAP Protocol and complies with IEEE 802.11ac/n/g/b standards. The unit is equipped with 2.4GHz and 5GHz dual radio, with data rate up to 733Mbps (300Mbps in 2.4G, 433Mbps in 5G).